Our mission is to provide comprehensive, cost-effective online training (via workbooks, exercises, videos and tests) that will teach you what you need to know — all in a self-paced online learning environment which makes you the boss. You can work your way through our courses as quickly or slowly as you like. Certification is a terrific inclusion for your resume or CV.
Training Courses created by experts in the industry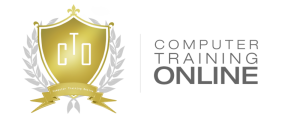 Our bookkeeping courses are created by BAS agents and experienced bookkeepers and accounts managers. Our Office productivity software courses are created by experienced office administrators and our digital marketing courses are created by a digital marketing agency.
Our courses and support have been honed over almost 15 years with a great systems in place to ensure you get individual attention and support. Customer service is very important to us.
Career Support by career experts

We can help you with professional resume writing, remote coaching and career coaching if needed and have as part of our team some inspirational people who have experience in helping students set good goals and pursue them if circumstances don't always go the way they want.
Through our Career Academy we're able to connect you with industry participants who will assess your industry assignments if you choose that option when you enrol. These support members give you feedback from a real world perspective so you know what to expect performing your work in the job.
Intern Placement, Work Trials, Bookkeeping Businesses

After learning skills and defining your career goals and paths some students use our services to connect with potential employers or explore ways to get their own customers operating as an independent contractor.
This part of your journey depends on your determination, people skills and capacity to learn and adapt to what you learn – and every person is different so the outcomes vary.
Your MYOB & Xero Tutor
Trevor has decades of experience working in many different industries. He has worked for a large corporate and dozens of small businesses.
He is available for bookkeeping and accounting work all the way from setup to end of year financials because he is CPA accredited.
See the MYOB & Xero Tutoring Packages
Digital Marketing and Pre Sales Support
Student Support is handled by the online course support team with extra phone support when needed.
This site is owned by
123 Group Pty Ltd
ABN: 79 108 640 544
Level 14, 309 Kent St
SYDNEY NSW 2000
AUSTRALIA
Email: support@virion.com.au
Support Provided by virion Digital Marketing Agency
Online and Pre Sales support is managed by virion,
Student support is managed by the Cumulo Academic support team.
Speak with a course Adviser? 0485-866-123
* Courses are industry endorsed by Registered BAS Agents and Accountants