Online Training Course Frequently Asked Questions (FAQ's) for Xero, MYOB and Microsoft Office Courses

1.1 How long will it take me to complete the course?
There is an estimated time of completion in the short training course description at the top of each course. This course duration is based on the time to complete the courses in a group training environment with students at all skill levels.
You can access the training materials as often and for how long you want within 12 months. The more you access and use the materials the faster you will complete the course.
It also depends on your skills level, if you are completely new to accounting, typing, Windows, files and folders and general computer use it might take you longer.
The course duration mentioned for each course is based on the typical time it would take to deliver all course contents in a group, face to face classroom environment.
1.2 When can I start?
After you have completed the online enrolment form and made your payment you will receive an enrolment confirmation email confirming your enrolment and a separate welcome email providing you with passwords to login and access your online training courses.
This will arrive either in the morning or at the end of each business day and even on weekends for selected promotions.
1.3 How long can I access the course?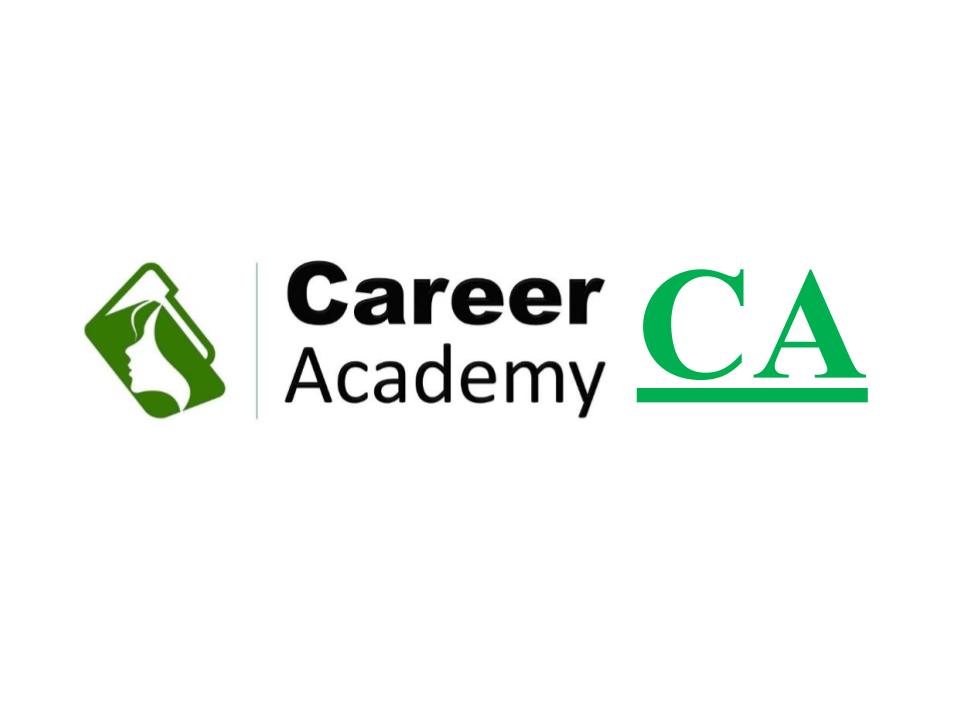 You can access the course and all course contents for 12 months from your enrolment date. Most short courses can be completed in 4 to 40 hours (see Course Information Page for specific duration).
If you need longer than 12 months to complete your course or you want ongoing access to the course materials and support sign up for the Career Academy Continuous Access membership.
1.4 Do I get a certificate?
Yes, you will receive a certificate after you have successfully completed the online assessment test questions.
When you enrol into the Xero, MYOB and QuickBooks Training Course Packages which include Industry Connect with access to the Career Academy you will need to complete your assignments and have them reviewed by an Industry Practitioner before your Advanced Certificate is issued.
To learn more about how we can help you get certified with Xero & MYOB click here
1.5 How does assessment work?
The assessment questions are located at the end of each section or at the end of each course and are based on video tutorials, workbook practical exercises or both.
Course assessments comprise a series of questions which may include YES/NO, multiple choice, multiple answer or matching questions. When you submit your answers (you get 3 attempts) your answers are recorded in your student profile.
You'll need to completed written assignment tasks for selected short courses and training course packages which include Industry Connect and access to the Career Academy.
1.6 How do I get my certificate?
Your certificate is made available as a full colour PDF file. It is delivered online via email from our online course support system.
Beginners and Advanced Certificates are issued within 7 days of submitting your course evaluation which is available in Student HQ within the Learning Site. You must complete all assessment tests and assignments before submitting your course evaluation.
1.7 What type of certificate do I receive?
Your certificate will contain the name of your course on it, information about the course content creator (National Bookkeeping for the accounting software programs) the topics included and the date.
Our pre-accredited courses are recognised by employers and industry practitioners so you can put it in your resume to display the fact that you are a committed learner and part of an organisation devoted to continuing professional education.
We will also support you in your career pathway to become accredited with the software vendors Xero and MYOB.
1.8 Can I get a nationally recognised certificate?
The training material provides training on many aspects that are relevant to bookkeeping and follow typical operational case studies for a variety of different businesses. We offer a Beginners or Advanced Certificate of Completion.
We are not an RTO so we cannot issue Cert IV, Diploma or higher certificates or Statements of Attainment, but just like many TAFE or Community Centres you'll find our courses are cheaper.
If you are interested in enrolling into a Cert IV in Accounting and Bookkeeping or a Cert IV in Property Services (NSW and Victoria) we are working with the Career Academy to enable access to these accredited courses.
1.9 What if I have a problem using the online course?
The online courses use an online ticketing system to keep track of problems you have or tasks that need to be performed for you (like assessment checking for your certificate).
Students can access this online support for any questions they have regarding the course and can also access support via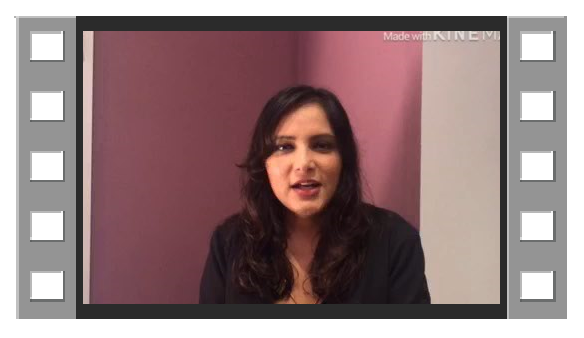 Website chat,
Email (ZenDesk Corporate Support System)
SMS, and
Phone call when needed.
If you have signed up with Industry Connect you'll be able to review your learning with an industry practitioner.
1.10 What's included in the course?
The course information page about each course contains a summary of topics included in each course. Along with educational videos, there are assessment tests and training workbooks which contain training examples and step-by-step exercises.
Student support gives you the opportunity to pose a question to the Tutor and support team about a scenario that may not be covered in the course material. The support team will then answer that question if its simple or write up some additional course notes. The course grows in size and content every quarter.
1.11 Do I need the software?
You don't need the software to watch the videos and test your skill level will the knowledge reviews. We always recommend you download the software or access the free trial (links are available via our online learning site).
MYOB AccountRight & MYOB Essentials: 30 day trial
Xero Accounting: 30 day trial. Xero Learn is a longer access version of the Xero free trial and Xero charges RTO's $6 per month for this service (at time of writing we don't offer Xero Learn).
SageOne: 35 day trial
Reckon One: 30 day trial (limited access to free trials)
QuickBooks Online: 30 day trial
MailChimp: FREE until you reach a minimum limit
WordPress: FREE, but you need a hosting account or can edit part of an existing website
Each of our short course Case Studies is designed to be completed in well UNDER 30 days. If you choose a Professional Training Package (Core Skills, or Industry Connect) there are several case studies and Xero, MYOB & QuickBooks enable you to use the "Free Trial Period" many times.
We offer 12 months course access because our systems and support resources can manage it.
1.12 How do I get support?
There are multiple levels of support on course usage, training materials, case study projects as well as a student community where you can find answers and meet other students. See 1.9 above.
You can contact the tutors direct online or if you have any questions you can get phone support.
If you want professional help for your business or to delve deeper you can also inquire about professional consulting services to help you with your specific situation
1.13 Will I get support after the course?
Yes, you will have access to all training material for the duration of your membership which is currently 12 months. This can be extended when you join our Sales & Digital Marketing Affiliate Course.
As a Sales & Marketing Affiliate you'll receive ongoing support for your courses as well as an opportunity to refer your friends, family and work colleagues to our courses and earn a percentage of their enrolment value.
1.14 Do I need an internet connection?
Yes. because you will watch educational videos we recommend you have a broadband internet connection and training workbooks can be downloaded and printed.
1.15 Which version of the software do you use?
See the course description to learn more about the version we use. All of our courses are now updated quarterly based on upgrades and improvements published by the Vendors.
As an online only training organisation since 2012 we discovered that rather than investing money into rent, computer rooms and trainers we dedicate resources and money to supply immersive customer service and support and the continuous improvement of our training materials and resources.
Our MYOB courses are based on both MYOB AccountRight (Windows version) and MYOB Essentials. Microsoft Office software is based on 2016 version with updates based around the Office 365, cloud-based software program.
1.16 What if I have a Mac?
Software designers like MYOB and Microsoft create software for multiple platforms so that they can service the needs of as many business as possible and any software we work with is based on the Windows operating system.
MYOB no longer write software specifically for the Apple operating system and instead are recommending Mac users migrate to their online, cloud accounting version called MYOB Essentials.
Our online courses are delivered via a Learning Management System which is accessible from any Internet enabled device, including Windows, Mac, iOS, Android, Chrome.
1.17 What if I am based in New Zealand, England, Canada, Ireland, US, Singapore or South Africa?
Our training course material is focused on the Australian version and include information about the GST, BAS and payroll for Australia, but students from Hong Kong, Canada, UK, South Africa, Kiribati, the Philippines and New Zealand have completed our online courses to understand Australian accounting, bookkeeping and tax.
Microsoft Excel training can be used in any country.
1.18 Do you offer volume discounts?
If your organisation wants to purchase enrolments in volume we have a number of enrolment options available.
Please contact us for more information.
1.19 Can you help me earn money
Yes, all our training courses, Industry Connect and Sales & Digital Marketing Affiliate programs are designed to help you make money by
finding a job,
starting a micro business and
learning how to make money online while
working remotely from home or by starting your own consulting business.
Learn more about the Affiliate Marketing Training Course available with selected training packages or individually.
1.20 Can I use your course to earn CPD Points for my industry association?
Did you know that you can count the time it takes you to read an article or report in an industry or official publication? The purpose of Continuing Professional Development is to ensure that you follow the principles of lifelong learning by keeping up-to-date with changes in your industry.
This is important for our students who are members of accounting or bookkeeping organisations (accountants and BAS agents) or real estate agent associations (marketing). See the course information page for the duration of each course – each hour represents 1 CPD point. If you are not sure, just ask the association you are a member of – they may convince you to do some training with them but they will also give you a definitive answer as to whether they will accept CPD points for our courses.
1.21 How do you help me get a job?
There are a number of ways.

The training courses contain practical exercises so you get confident using the software. You'll work with sample data from real business case studies and perform the work to ensure the books balance – that will increase your confidence.
Your beginners or advanced Certificate demonstrate the willingness to learn new things in a formalised structured approach and includes a certificate from National Bookkeeping.
The Career Academy Jobseeker Training Program helps you approach the job search and application process based on a plan and strategy – it is INCLUDED for FREE for every student.
When you enrol into a PRO course you'll be eligible to have your details entered into the National Bookkeeping Bookkeeper Talent Pool.
The Career Academy softskills training give you an understanding about how to manage the important personal skills employers are looking for – included for FREE
Industry Connect enables you to speak directly with an industry practitioner to understand some of the challenges facing workers in the roles you apply for. Look for Course packages which include Industry Connect.
The Career Academy Continuous Access membership Add-on enables you to get a further 12 months course access for a very low cost. This is an option available if you need more than the initial 12 months course access and support.
The Career Academy Intern Professional Placement Program is available to selected students for Internship programs when they become available. Available only with bookkeeping business training packages.
In training course packages or bundles which include the Career Academy Resume Review services a career professional will review the resume you are using for your job applications.
1.22 Can I work for your organisation
Maybe. Teaching and being a tutor takes a certain skill and patience and can be quite challenging. You need empathy to understand the circumstances of each student and be aware of when and how they need help. If you have experience in an industry and have completed a course with us we welcome your inquiry to see if there is an opportunity.
As you can understand we have many more students than we do positions for tutors but love to hire someone who has completed our courses. If you are interested in working with us to earn an income working from home check out our Xero & MYOB training affiliate program.
1.23 Do you provide unrestricted access to your courses?
Yes. When you enrol into any course or training course package you are free to navigate to any part or section of the course as you need.
This enables you to cherry pick the parts that you might need now (like when you need to perform tasks for your job) or work through the training material in the logical order in which it is designed.
1.24 Do you offer payment plans for your training courses?
Yes. You can now enrol into any course and either pay upfront for a discount or enrol using a payment plan. There is a link above the Add to Cart button that takes you to DebitSuccess to enrol using a payment plan.
Payment plans can be setup using a bank account or a credit card but please understand that the course can only begin once your first payment has cleared and that certificates can only be issued when the payment plan has been paid in full.
Payment plans are managed by a third party organisation on our behalf, DebitSuccess. You can make earlier, more frequent and larger repayments if you choose but you will need to contact them once your payment plan has been established.
See which courses are available on a $25 per week payment plan
1.25 Do you have special offer promotional codes for your courses?
Yes, these special offers are available from time to time so make contact with us to find out what we currently have on special. Use this contact form.
1.26 Do you offer a money back guarantee
Yes. We offer a 14 day money-back guarantee. Just see our terms and conditions for the full details but there is a processing fee and if you access any copyrighted material this charge will be deducted from any refund issued. We provide a lot of information at our website and make all offers in writing so we prefer that you know for curtain that we are the training organisation you'd like to learn with.
1.27 Can you help me get Certified with Xero & MYOB?
Yes. When you enrol into a training course package which includes Industry Connect our tutors are available to help you with any questions or issues you have as part of your certification with these software vendors.
Xero and MYOB are the only organisations that can issue their own certification and many of our tutors have gone through the process so they'll help you do the same.
1.28 How do you teach me?
We have case studies and scenarios that take you logically through practical tasks that occur regularly when using the software in an office and running a business. These steps and any required data files or information flow logically in the training manuals.
These training manuals are included in the course for no extra cost and are yours to keep in PDF format.
Students who need to see a demonstration about how to perform these tasks have a library of video tutorials which are short and straight to the point and explain how to use the tools needed at each stage of the case studies.
These case studies include several different business types, including
professional services businesses,
a retail shop, and
a business which combines the supply of products and services, much like plumbers and electricians combine products and their labour to earn an income.
At the end of each stage online examinations confirm important aspects of the new skills taught and test to see you understand them. If you get something wrong more information is provided about where to look for the correct answer.
If you get stuck at any part of the learning experience we can be contacted several different ways.