Online Training Courses from $25 per week
Get Connected with Industry Professionals
Our Industry Recognised Short Courses are for:
People who want to find part-time or full-time accounting jobs or contract bookkeepers who want a resource for new clients.
Office Administration staff who need to use Accounting software like MYOB and Xero in their work and want an ongoing resource and support when they need it enrol into our courses.
Business owners who want a better understanding of how to use MYOB, Xero, QuickBooks Online and Microsoft Excel to better manage their own businesses.
Retraining & Rehabilitation organisations who help their clients transition into new careers or up skill to find job.
Search for a Course
Type in the first 3 characters to locate your course quickly.
MYOB & Xero Online Courses Training Resources
Watch the Online MYOB & Xero Training videos as often as you want,
Downloadable training manuals in PDF format that you can keep for every
Step-by-step practical exercises
Sample files to practice your skills
Skills Assessment Tests
Review your answers and be guided to the correct answer if you make a mistake
Receive a Beginners or Advanced Certificate of Completion
Unrestricted training course access for 12 months
Low cost extensions for a further 12 months if needed
The Career Academy jobseeker & study programs included!
Job seeker assistance
Online Business training courses
MYOB & Xero Online Training Courses
The MYOB & Xero Online short courses can be completed within 7 days but we offer 12 months course access so that you can repeat the course and review the training resources as often as you want, when you like — making the Online MYOB & Xero Training Course the ultimate resource for learning how to use MYOB & Xero.
When you complete the MYOB, Xero or Excel Training Skills Assessment Tests you receive the learning resources to review your answers immediately and go over the learning materials as often as you need to so that you get it right the next time. You can attempt the knowledge reviews three times.
MYOB Online Training Courses & Certification
During your 12 months course access period you also get access to any updates and additions to our training courses.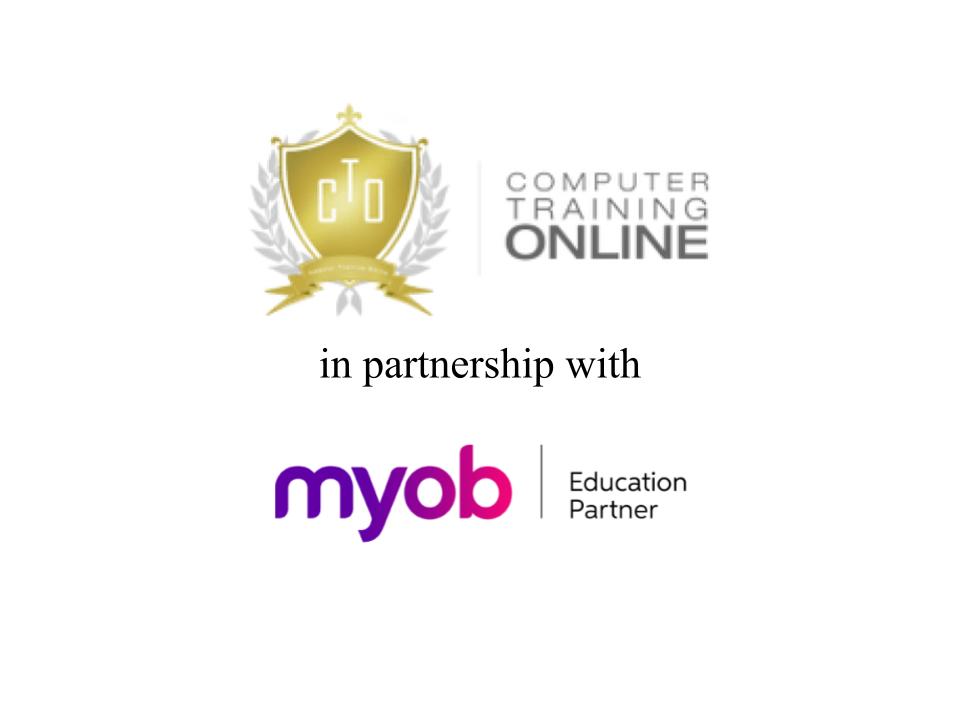 This includes the ability to go over what you have seen as often as you need, access to new training materials as they are announced at the blog and move from course to course as you need.
XERO Online Training Courses & Certification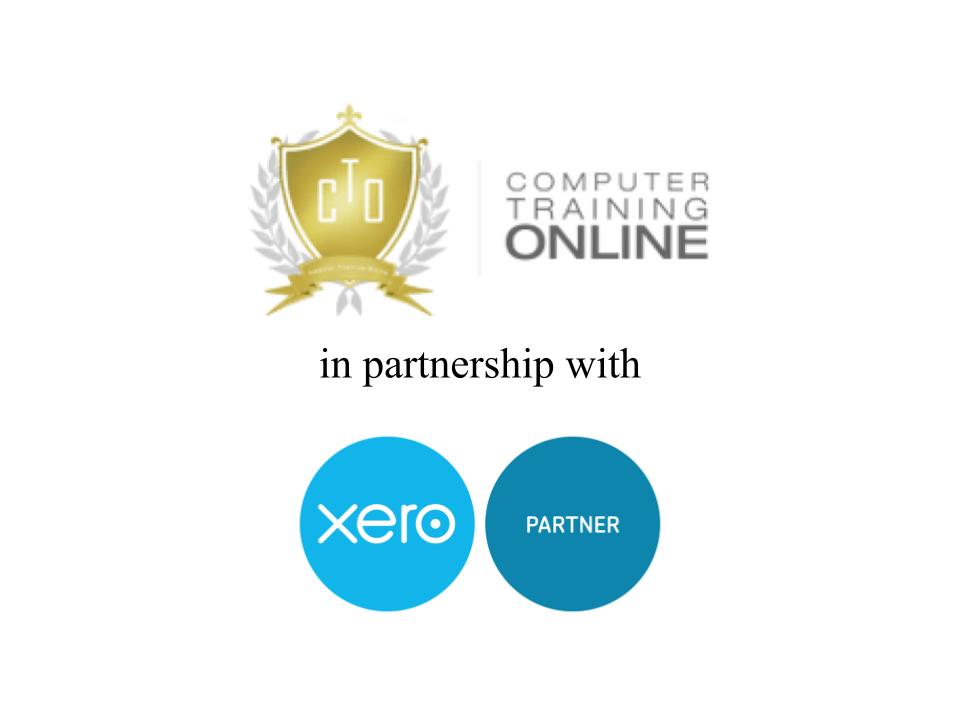 During your 12 months course access period you also get access to any updates to the Xero training courses. This includes the ability to review what you have seen as often as you need.
Most Popular MYOB & Xero Training Course Package
Knowing how to use MYOB & Xero will give you an advantage over other bookkeepers and job seekers.
A solid understanding of Microsoft Office programs: Word and Excel will also give you a boost.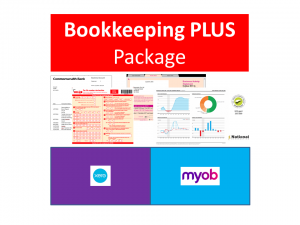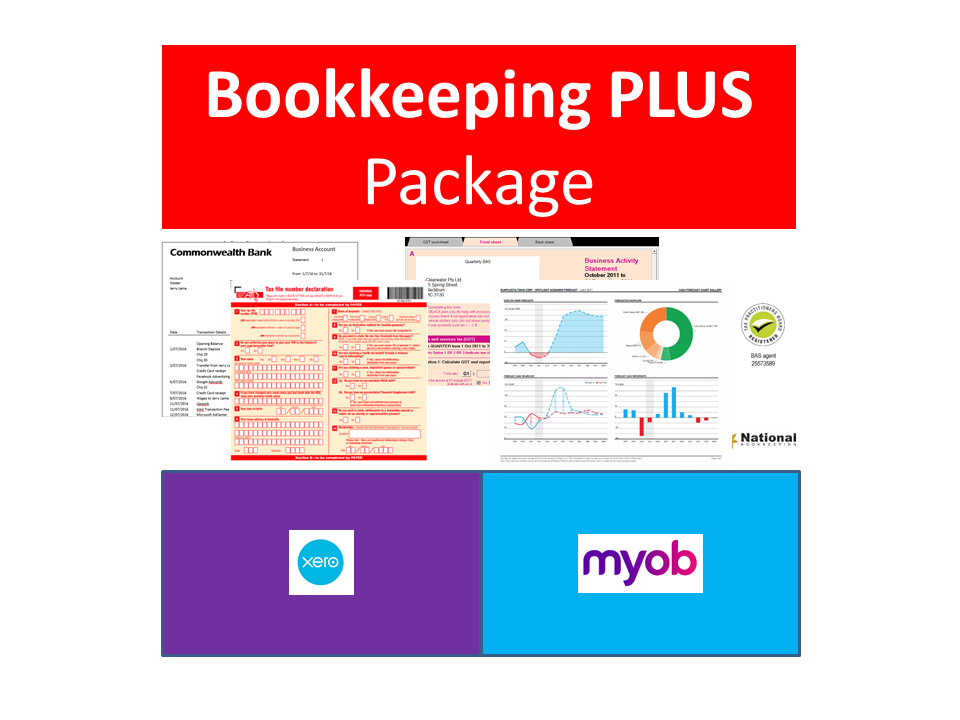 The Bookkeeping PLUS training course package combines all these into one premium training course with appropriate support from industry professionals.
Get up-to-date information about this training
Get course information, promotion discounts or just ask us a question
"*" indicates required fields
Microsoft Excel Online Courses
Microsoft Excel 365 Beginners to Advanced Training Courses are now also available.
See Training Courses and Packages which include MS Excel, Word and Office software skills
FREE MYOB Software
Do you need to get a copy of MYOB software to practise? The link to access it is included in our course but you don't need to enrol in our course to find it, just read about what's included in our MYOB course.
Read about free MYOB software for training.
This article and video also demonstrate the training style used in one aspect of our training materials, the online training videos. Take a look at our free sample training videos which covers certain aspects of performing a bank reconciliation using MYOB.
Our premium short courses include course notes with tasks you need to perform and assessment test
Learn more about how we deliver, support and assess students
Get Feedback and Advice from Bookkeepers
Receive online support during your course when you need it and industry connect is included in selected courses to give you first hand advice and feedback from bookkeepers, BAS Agents and other practitioners who are performing this work every week.
Learn more about Industry Connect.
MYOB Online Courses Skills Testing
Knowledge tests are used throughout the course to test your skills, and many students find them a refreshing way to learn.
Learn more about our Bookkeeping Beginners to Advanced Certificate Course Assessment Process
Advanced Accounting Certificate for Your Resume
If you are looking for work, a MYOB or Xero Advanced Certificate demonstrates your commitment to attend professional training and shows your willingness to learn and be nurtured by industry practitioners along with the online support resources you need the most when you get your new accounts job.
The Advanced Certificate provides training and practical exercises using modern accounting software and procedures and our Job Placement Resources will ensure your resume looks great and will appeal to potential employers.
Your Advanced certificate is from National Bookkeeping – a National Network of BAS Agents, Finance Managers and independent Bookkeepers.
Nationally Accredited* Cert IV in Bookkeeping and Accounting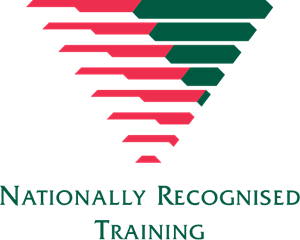 If you want a Nationally Recognised Certificate in Bookkeeping and Accounting the Cert IV will provide you with qualifications that you can then build on by specialising with a Diploma or Advanced Diploma.
The Cert IV in Bookkeeping and Accounting we offer combines a Nationally Accredited course with practice exercises and business case studies with Industry Connect.
Industry Connect enables you to gain more practical experience using the accounting software and connects you with industry practitioners who will provide you with feedback and guidance for your career in accounts.
A Cert IV in Bookkeeping and Accounting is the minimum requirement to perform BAS Services as an independent contractor.
Learn more about the Cert IV in Bookkeeping and Accounting
Work & Study Remotely from Home
Online, cloud-based software for accounting, digital marketing and office admin & support give you the power to work from anywhere.
This also gives employers the power to find the best person for the job no matter where they live, rather than the best person within driving or transport distance.
Learn more about working remotely
MYOB & Xero Training and Support
The training course is created and certified by National Bookkeeping and by enrolling into any course you can join their Academic Development Program as a student member for half the normal price. Not only are our support team professional users of MYOB, Xero and Excel for bookkeeping purposes but many are registered BAS agents and perform bookkeeping for themselves as well as commercially for paying clients.
Support is available via email, online support ticketing system, Student Community and direct Tutor Support so you can use the support tools that suit your learning style.
See our Xero & MYOB Beginners to Advanced Bookkeeping Training Courses
Internships, placements, tutoring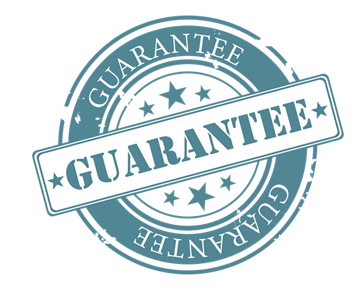 Successful completion of selected accounting training course packages comes with an opportunity to connect with our industry practitioners and put your training on real world scenarios into practice in the real world.
Learn more about the Connection Guarantee
The Accounting Career Academy Pathway Program for $25 per week
Receive training up to an advanced level on MYOB, Xero, QuickBooks Online and Excel.
Receive support for when you need it in your business or at work and speak with industry professionals who'll review your assignments and answer your questions about working in the industry.
See our Cloud Accounting Training Course Packages
Get up-to-date information about this training
Get course information, promotion discounts or just ask us a question
"*" indicates required fields
The Career Academy Success Training Program for FREE
Choosing a training course provider is a big decision which can affect what you learn as well as how it helps you find work.
Take advantage of the Career Academy FREE training offer and get laser focused on what you love doing and finding work doing that.
The Career Academy Program for FREE
Prefer to spend $8.25 per month (paid annually)
Get the full training tutorial library to learn how to master Xero, MYOB Accountright, MYOB Essentials and QuickBooks Online for the lowest price with Learn Express.
This training resources gives you the training video tutorials and the online tutor support for everything you want to learn and at your own pace.
Learn more about Learn Express
* The Cert IV in Bookkeeping and Accounting is a Nationally Accredited courses and qualification that is delivered, supported and assessed by Think Academy of Business and Technology (RTO #45095). This Certificate is the minimum requirements for students who wants to become a Registered BAS Agent and perform BAS services as a contract bookkeeper or enrol into Diploma courses in the future.