Description
Xero Accounting software stores all of your accounting records securely in the cloud, ultimately saving space on your computer and providing you with the ability to access your files from virtually anywhere.
Xero Accounting enables you to connect to, and retrieve, bank feeds from your bank accounts, credit cards and PayPal, saving a considerable amount of time performing data entry to get bank account information into your accounting software.
The Setup course teaches you how everything is connected together and what goes where. The Xero Accounting Setup & Customisation course goes through the process of setting up a business on Xero for the first time. Performing a setup using Xero is just like setting up as a new business on MYOB and QuickBooks online as it involves setting up chart of accounts, bank accounts and forms that you use for quotes, invoices etc.
Course Topics Includes:
Intro to Xero Accounting Software
Xero Software Trial
Organisational Settings
Financial Settings
Invoice Settings and Users
Chart of Accounts
Account Balances
Invoice Settings – Default
Invoice Settings – Email Settings
Dashboard – Watchlist
Contacts – Add New Contact
Add Bank Account
Add Credit Card
Add PayPal Accounts
Manage Bank Accounts on Dashboard
Alternatives: Certificate in Xero Training Course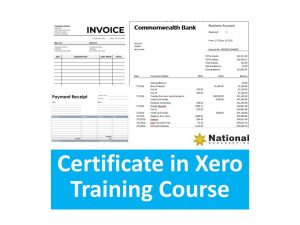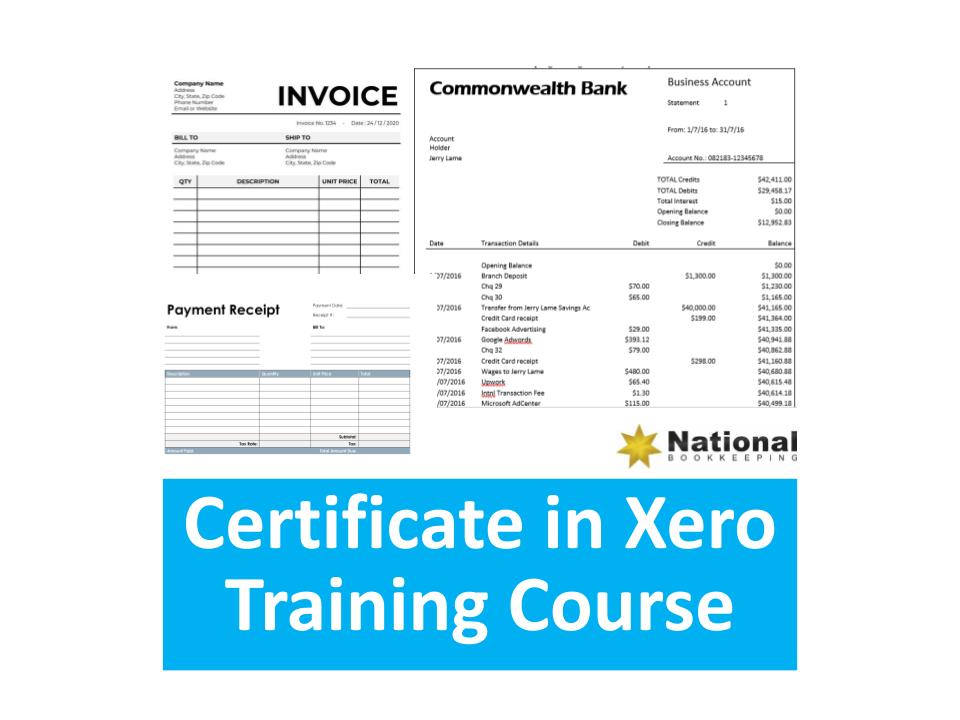 This course serves as a good introduction because most of the tasks that students will perform in the real world occur in the data entry of Quotes, Invoices, Expenses, Purchases and payments and most of these occur in the Xero Beginners Certificate Training Course.
Once the bank account information (real world) is in your accounting software you can then quickly perform a bank reconciliation. Once the bank reconciliation is completed, you can obtain all of the important reports that demonstrate how the business is travelling.
This Xero Setup Training is best combined with:
Get the COLLECTION of Xero Beginners Courses in the Certificate in Xero Accounting Training Course
Get up-to-date information about this training
Get course information, promotion discounts or just ask us a question
"*" indicates required fields
Upgrade: Compare All Xero Accounting Beginners and Advanced Certificate Courses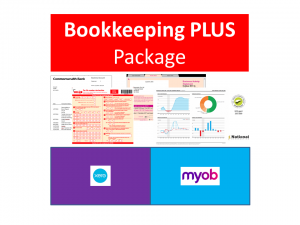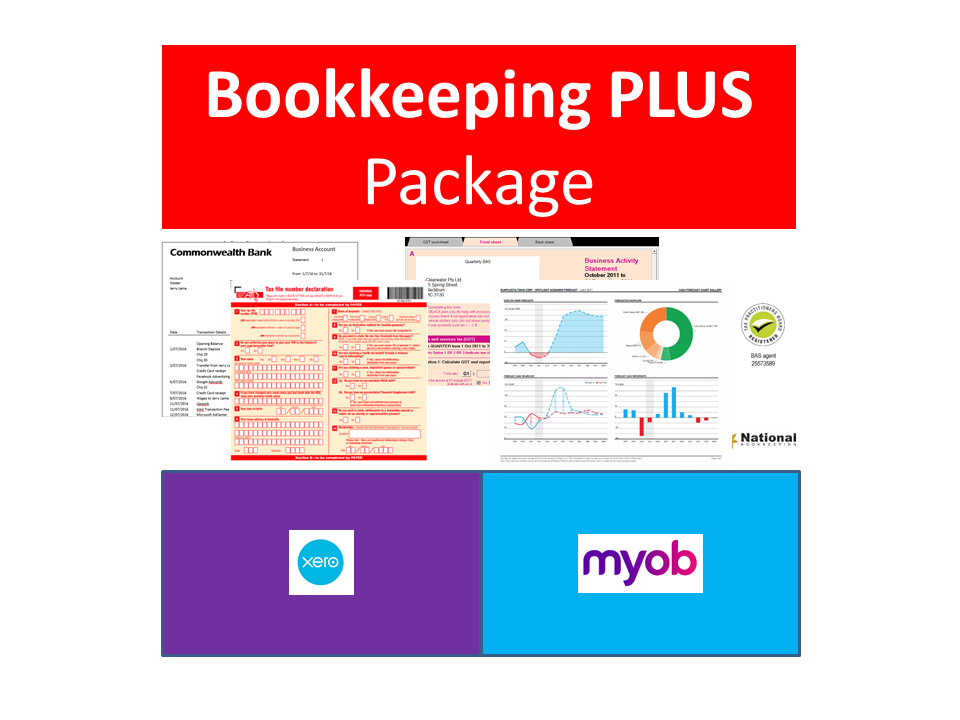 Once you master the skills taught in the Certificate in Xero you'll have the foundation and data entry skills to perform more complicated transactions using Xero, including:
GST and BAS
Reporting
Forecasting & Budgets
Payroll Administration
Rostering and Timesheets
Project tracking
See our full range of Xero Accounting Online Training Courses