You have now completed the invoice. To see what the invoice will look like, click on the preview icon on the Tool Bar.
Your invoice is now showing and you can see how it will look printed. If you find that the logo is too high and the top part is 'cut off', simply close the preview, click on the logo and using your arrow keys reposition it.
When you are finished and are happy with the way the invoice looks you can then save it.
It is recommended that you use the 'Save As' option as you can then name the invoice. This option comes in very handy when you have more than one company. All can then be saved under each companies name.
Hint: To delete a logo picture on the invoice you cannot just highlight the picture and press delete on your keyboard, you must right click on the picture and select the option delete.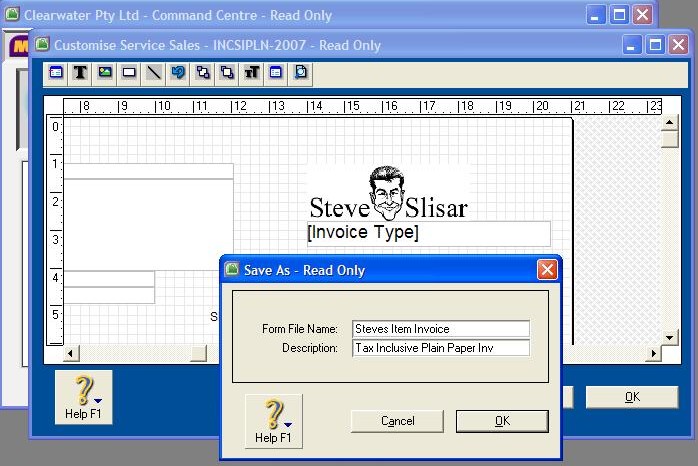 Video Reference: 501706
Link for existing students: http://ezylearnonline.com.au/training/mod/resource/view.php?id=393
Receive EzyLearn news, new training materials and updates as they occur by subscribing to the blog: www.ezylearn.com.au/wordpress
For information about our Online MYOB Training Course and new Lifetime Membership for all students, please visit: http://ezylearnonline.com.au/courses/myob-training/
Please feel free to send your comments about this video to: sales@ezylearn.com.au