Description
Data Entry & Microsoft Office Beginners Training Course
Microsoft Word Beginners: The screen, non-printing text, editing characters
Microsoft Word Beginners: Saving, Selecting and formatting
Microsoft Word Beginners: Page, character and paragraph formatting
Microsoft Word Beginners: Borders, shading and bullets
Microsoft Excel Beginners: Selecting, editing and resizing cells & columns
Microsoft Excel Beginners: Database structures
Microsoft Excel Beginners: Formulas and functions introduction
Microsoft Excel Beginners: Formatting and autoformats
See more detail about what is included in the Data Entry & Microsoft Office Beginners Training Course
Office Support & Administration using Microsoft Office
Microsoft Word Intermediate: Tabs and Tables that Structure Data
Microsoft Word Intermediate: Headers/Footers, templates and page breaks
Microsoft Word Intermediate: Customising screen, toolbars/ribbons
Microsoft Word Intermediate: Symbols, clipart and images
Microsoft Word Intermediate: Drawing and Graphics
Microsoft Excel Intermediate: Complex views & printing
Microsoft Excel Intermediate: Charts & Graphs
Microsoft Excel Intermediate: Functions and Cell Referencing
Microsoft PowerPoint: Create and Edit Presentations
Microsoft PowerPoint: Design templates and complex formatting
Microsoft Outlook: Email and Meetings
Microsoft Outlook: Invitations and time management
Microsoft Outlook: Customer Relationship Management and tasks
See more details about what is included in the Office Support & Administration using Microsoft Office training course package
Advanced Office Certificate Training Course

Advanced Certificate Microsoft Word: Working with Databases
Advanced Certificate Microsoft Word: Using Microsoft Word for Complex documents
Advanced Certificate Microsoft Word: Using Microsoft Word for Corporate Style & Navigation in documents
Advanced Certificate Microsoft Excel: Databases, filter/sort and Named Ranges
Advanced Certificate Microsoft Excel: Advanced Formulas, Protecting Cells & Pivot tables and Charts
Advanced Certificate Microsoft Excel: Goals, Forecasting, Data Consolidation
See more detail about what is included in the Advanced Office Admin Certificate Courses
Industry Connect for Virtual Assistant Training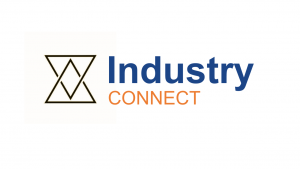 The case study in this training package is for a real estate agents office. You'll use your Office Administration skills to create an advanced Excel spreadsheet with financial forecasts, depreciation etc and then combine marketing collateral and images to present that information in a Proposal using Microsoft Word and a Presentation that you'll deliver to our course assessors using Zoom.
Publish a Presentation
Use Outlook to manage weekly goals
Use Outlook to assign tasks
Collaborate on a document
Use cloud based storage like Dropbox and One Drive to maintain backups, annotations and version control
Use Zoom to make a presentation to colleagues
Use Excel to decide on the best financial investment
Virtual Assistant Online Business StartUp Course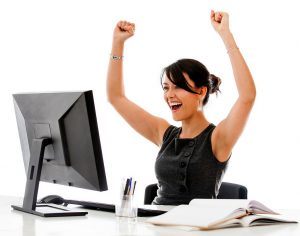 You'll learn how to:
define what you sell so you can explain it quickly
plan your marketing strategy
tick off your online business startup compliance tasks, then
build a reputation that helps bring in new clients continuously and effortlessly — that's our goal.
See what is Included in the Online Business Course
Website & SEO Course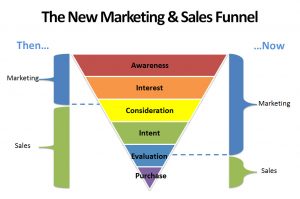 Creating a website is simple and cheap and a great way to get discovered online. Learn how to use Crazy Domains and WordPress to create and update website pages, posts and menus. You can then use your website to attract potential customers to use your services. If you do a good job your website will become valuable and attract "organic" traffic from Google, which is free.
These skills will help you with your own contracting work but also give you skills that are very valuable to most small business employers.
Learn more about Websites & SEO Training
Advertising and Lead Generation
One of the most challenging tasks facing both established and new business owners is advertising to attract potential buyers and getting these prospects to make contact with you.
Learn how to focus your advertising on the needs of your best potential clients and then how to manage those leads you receive. You'll learn how to do this for your own business as a remote working virtual assistant as well as your clients (if needed).
Learn more about Advertising and Lead Generation for Virtual Assistants
Online Customer Service Certificate Training Course
This training course package will give you skills and exercises to confidently start a business and have strategies to start marketing your business and making money. Includes
Real Business case studies
6 months mentor support
Tools to work from home remotely
Real life practice
Internship opportunities
Learn about Online Customer Service Training Course
Get up-to-date information about this training
Get course information, promotion discounts or just ask us a question
"*" indicates required fields